Exactly for these situations was created our new web Wild Camping TIPs (in English), where our travellers add tips for sleeping and bivouacs or just gain inspiration for next journeys. Places are divided into two main categories of places accessible by walk (for all, by water and only with climbing equipement) and places accessible by road (for all vehicles and caravans, or except caravans and only for offroad). These two main categories have subcategories such as spot for tent/bivouac, shelter, overhang or cave, public camp (not commercial), hut (not commercial). There is also third category called  "WC special" where you can find for example thermal springs or nice places for swimming.
Each place has map, gps coordinates, few photos, basic description and information about water sources and size of sleeping spot. We have more than 100 registered wildcampers and more than 200 places in our database since we started our web in May. Obviously, if the web should be useful, we need more and more enthusiastic users which will add places and spread the web between right people. If this idea connects with You, we will be happy if you join us!
web:  www.wildcamping.tips
facebook: www.fb.com/wildcampingtips
Instagram @wildcampingtips
Do you know somebody, who could love our Wild Camping TIPs project? Please, tell him about it, share this text with your friend on facebook and other social networks, send it by email…

Do you like this post?
Related posts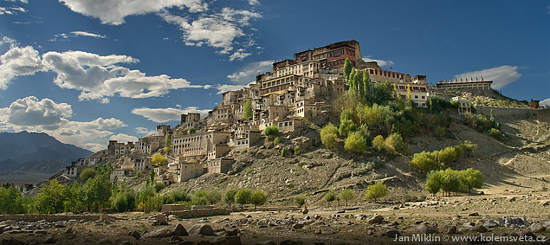 (Czech) Cestovatelský festival Kolem světa
World Championship Cutting 2012 – movie
(Czech) Na Jawách po 50. rovnoběžce kolem světa – video a nový H2Oweb!